2018 T-Shirts!
You can purchase one of our 2018 "Brave" T-Shirts here! Then, when you register at the retreat you'll be able to pick up your preordered shirts right in time for the Tenth Annual NWA Beautiful Girls Retreat! They will be $20 preorder (and then available at the retreat for purchase at $25).
Preorder is only until January 31, 2018!
Shirts are provided by Kreations by Threads. If you have any questions please contact them at 479-464-9555 or go by their Bentonville location to see specifics about their shirts!
There will be no refunds on preordered shirts.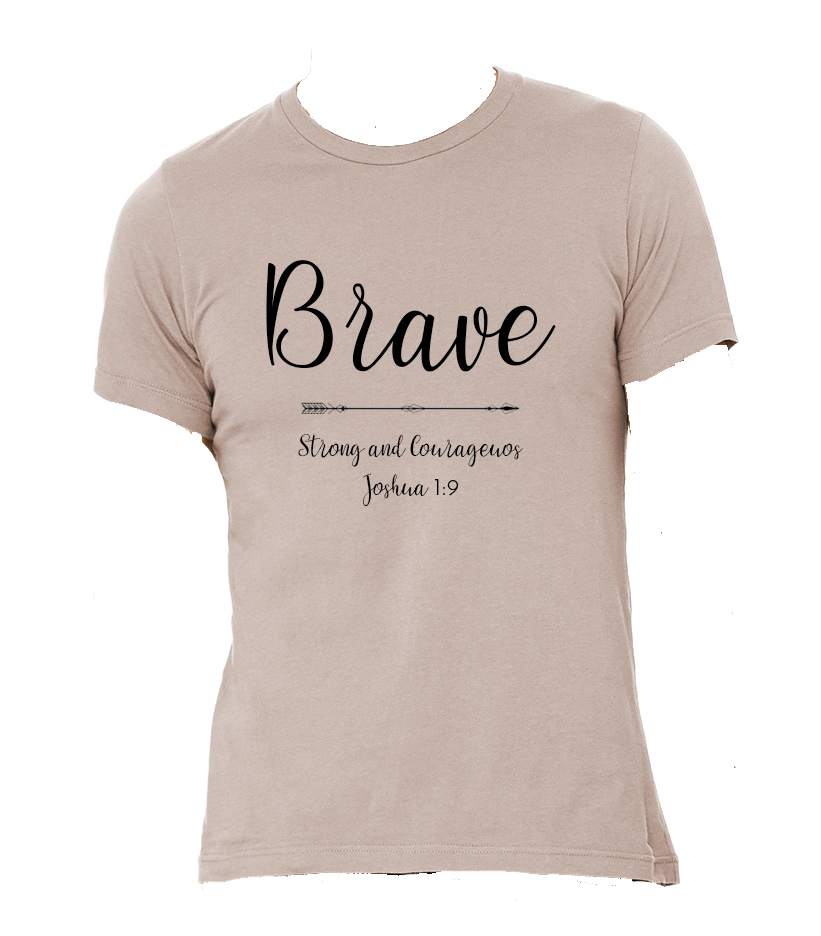 Adult Sizes: XS-2XL
100% cotton (not pre-shrunk)
Youth Sizes: XS-XL
Adult Sizes: S-3XL
100% pre-shrunk cotton
Youth Sizes: XS-XL
Adult Sizes: S-3XL
100% pre-shrunk cotton